---
Editor's Pick:
Honorable Mention:
Newbies:
Soldiering On:
Cubs Sites:
Just Read 'em!
Conglomerates
NL Central
NL East
NL West
AL East
AL Central
AL West
Miscellany
Chicago Sports
News Sources
Wrigley Field - through the lens
Wednesday, June 11, 2008
I attended the Cubs game last night and took some pictures. I'll review the Cubs Luxury Box experience later, but here are some particularly artistic photos I took of Wrigley and it's environs. (All of these were snapped from the Luxury Box.) For game action photos, see my GROTA post.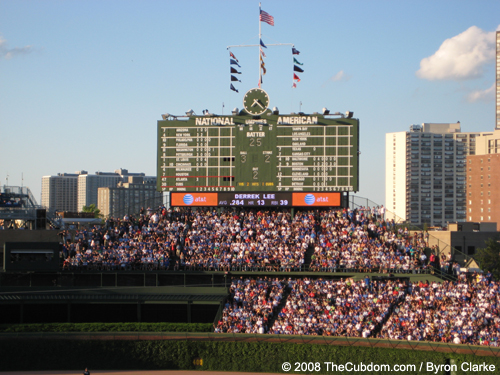 The Wrigley Field Scoreboard at Sunset
Wrigley Field - On the outside, looking in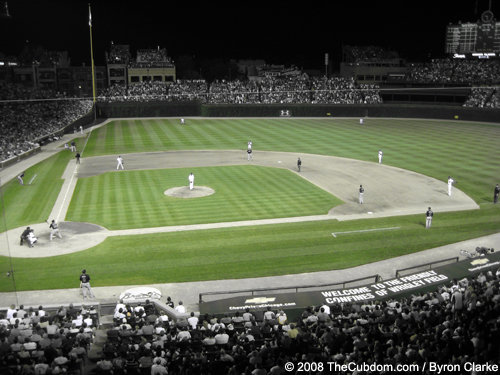 Wrigley Field, Green, Black, and white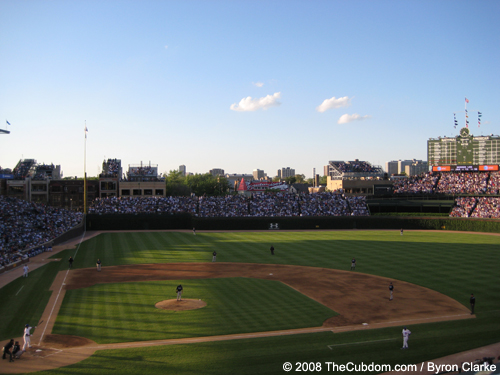 Wrigley Field at Dusk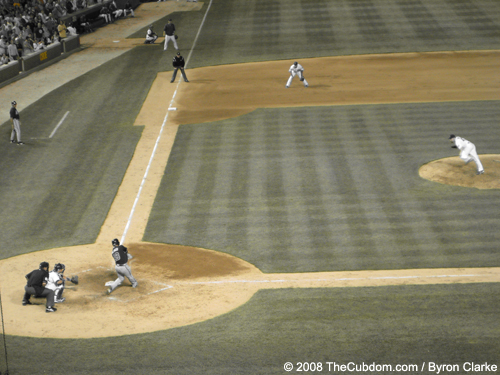 Wrigley Field with Brown Highlights
Posted by Byron at June 11, 2008 9:26 AM | |
Subscribe to The Cubdom - get emails with the latest Cubs info and pictures
---
---
Search
---
Recent Entries
---
Monthly Archives
---
---
Cubs Sale Articles