---
---
---
---
---
Visit Chicago's #1 website for Cubs Tickets and get 10% off With code CUBDOM or buy the Cross town rival White Sox tickets. We also carry bears tickets and view Wrigley field map and cheap concert tickets.

Neal Cotts throws a changeup
« Mark DeRosa grounds out to the left side | Main | Reed Johnson slaps his bat in frustration »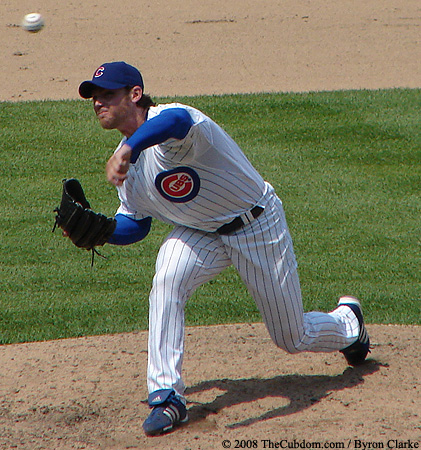 Neal Cotts' first pitch of the ninth inning was a changeup to Josh Willingham. This pitch was clocked at 83 MPH and was called a ball.
4
/5 (
1
votes cast)
« Previous Picture | Cubdom Photo Gallery Home | Next Picture »
Photo Information
Date: July 26, 2008
Location: Wrigley Field
Teams: Cubs vs. Marlins, Boxscore
Pictured: Neal Cotts (Cubs pitcher)
Camera: Sony Cybershot DSC-H1
Photo by Byron | |
Put this picture on your website!
TheCubdom.com licenses all images in the photo gallery for use by others. Just copy and paste the code in the box below into your page where you want the photo. The code may be altered, but each picture must include a backlink to TheCubdom.com. (You are not authorized to use any photo from The Cubdom without a backlink.)
---
Post a comment